Healthy Cooking Classes
How to make easy, tasty and healthy food
Learn about all the nutritious ingredients you can choose to prepare foods.
Easy, no-fuss ideas for everyday
Simplify life, by having the right ingredients on hand and knowing what to do with them, to make tasty dishes.
There are plenty of rubbish / processed / high glycaemic alternatives on the market, so don't fall in the trap of lowering the quality of your diet.
These classes will give you the information you need to ensure you get a good balanced and nutritious diet.
Information handouts and all recipes supplied
All classes will be held in Forrest Hill on the North Shore, Auckland.
Some testimonials from Wendy's Cooking classes:
Anne-Marie, Browns Bay: Thank you so much for a fabulous class last weekend! I thoroughly enjoyed it and am loving using the recipes you shared. You provide such an amazing service, nothing is ever too much trouble, and you go out of your way to ensure everyone's needs are met. By keeping the class numbers small, the interaction and learning experience is such a fun and fabulous journey!
Patricia, Castor Bay: I always come away from Wendy's cooking classes full of motivation and can't wait to make her recipes at home. They are always nice and easy to make, with that added bonus of being healthy and yummy at the same time!
Ruth, Papakura: I've learnt so much from Wendy's cooking classes due to her enthusiasm and superb nutritional knowledge. All her recipes really have helped me change my diet for the better, now that I know how to use the healthier ingredients in my various meals and snacks through the day.
Cathy, Whangaparaoa: Thanks so much for totally reinspiring me to start preparing healthy food. Your class was just what I needed! It all seemed too hard to change, but seeing what you made - so do-able and tasting it all afterwards has been brilliant. I was so impressed how colourful and tasty everything was. My family are in for a treat!!
Jennifer, Mission Bay: Thanks Wendy, that was been the best couple of hours I've spent for a long time. I have learnt more than I expected! You made so many different dishes and it was great picking up useful nutritional tips and ideas to add to my diet. I feel way more confident to prepare healthy, nutritious meals and lose some weight in the process!
Vital Vegetables - Low Carb Cooking Class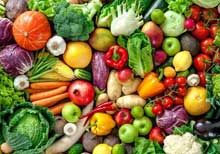 This 3 hour cooking class will give you some delicious recipes and ideas to incorporate vegetables into lunches and dinners. As those of you who've been to see me lately know, I recommend that the ideal nutritious meal would consist of about 3/4 vegetables (low-glycemic carbohydrates) and 1/4 protein, along with some healthy fats. As always these recipes will help you to keep well, lose weight if you need to, improve energy levels and even sleep better, lower cholesterol levels, promote good gut health, etc.
Tasty and non-complicated recipes for all levels of cooking confidence.
Raw and cooked dishes; grain free / vegetable pasta, rice and pizza; salads of various kinds; tasty sauces, dressings and tasty condiments to add for that special touch.
All gluten-free and dairy-free, vegetarian (some recipes may include eggs)
Nutrient dense (vitamins, minerals, fibre, healthy fats, colourful anti-oxidants) foods for all ages.
You will get plenty of ideas and new inspiration on how to prepare healthy low carb food easily and new ingredients to use in your kitchen.
Ask your questions as we go along and enjoy sampling what's made.
All recipes will be supplied
Places are limited, so bookings are essential. Please email Wendy to book - don't miss out!
DATE: Sunday 11th March 2018
TIME: 2 - 5pm
WHERE: Forrest Hill, North Shore
COST: $40 per person
Whether you are a vegetarian, fish-etarian (vegetarian + eat fish) or are a meat eater and want to get more vegetarian dishes into your diet, this class should give you plenty of ideas and different ingredients to play with. (NB. A number of recipes are not vegan - eggs may be used)
I will cover how to eat a balanced diet with vegetarian proteins, making very tasty dishes that can be used for meals and snacks.
This will suit those who are 100% vegetarian, through to those who would just like to reduce how much meat they eat and include some vegetarian meals.
Healthy food facts discussed throughout, including: what to eat for blood sugar control
sources of proteins, carbohydrates, fats, vitamins and minerals to make up a balanced diet
Vegetarian dishes need not be boring, are often a lot quicker to prepare and should provide plenty of nutrients and high fibre content.
Information handouts and all recipes supplied
SAMPLE the dishes made on the day!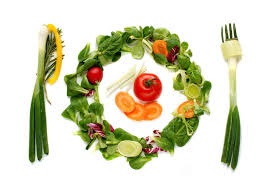 Coming soon. Enquiries: contact Wendy
Low Carbohydrate / Grain-free Cooking
Today's common chronic health problems, e.g. Diabetes, Obesity, Fatigue, Depression, Arthritis, Polymyalgia, Heart Disease, High Cholesterol, High Blood Pressure, Gout, Alzheimer's, Vascular Dementia, Fatty Liver and several cancers (eg. breast, prostate, colon, liver, pancreas), are fuelled by 'insulin resistance', whereby the glucose / insulin metabolism is impaired, leading to high circulating insulin levels and resulting in inflammation.
Also women experiencing Pre-Menstrual Syndrome and Menopausal symptoms, such as insomnia, mood swings, fatigue, sugar cravings, weight gain, headaches, are likely to really benefit from following a well balanced, low carbohydrate diet.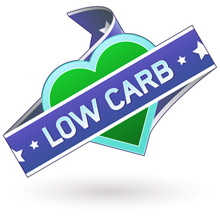 The sugary, starchy and refined carbohydrates feature too highly in the average Kiwi diet and lead to this serious health problem. The average diet is full of foods made predominantly of refined grains, including all boxed cereals, bread (even wholemeal loaves), muffins / crackers / biscuits / cakes / pastry / pasta etc. White flour turns into sugar in the body very quickly. If you have one of these conditions above, or you would like to learn more about what you can do to avoid them, this cooking class is for you. Learn how to keep your blood sugar level steady and insulin levels down, promoting improved 'insulin sensitivity', healthy glucose metabolism and a non-inflammatory, rejuvenating state of health.
Join Wendy for this 2 1/2 hour informative class, demonstrating the food options to choose from, to prepare a variety of easy, delicious and nutritious low-carb dishes, that you and your family can enjoy for meals and snacks, anywhere / anytime. They are nutrient dense (vitamins, minerals, fibre, healthy fats) options, which help to switch off the inflammatory process / pain, improve your energy levels, lose weight if you need to, stabilise moods, sleep better and generally experience better health.
You will get plenty of ideas and new inspiration and know what to look for when you're eating out.
All dishes will be dairy and gluten-free.
You will be able to sample all dishes prepared, so don't have a big lunch before you come!
All recipes will be supplied and some relevant helpful information.
Places are limited, so please email Wendy to book - don't miss out!
Coming soon. Enquiries: contact Wendy
Introduction to Anti-Inflammatory 'Real Food' Cooking
This is a 2.5 hour class for those of you who would like to become more familiar and confident with using more / new whole food / health giving ingredients available to us and learn ways to use them easily in your daily diet. Dishes will be vegetarian, gluten and dairy free.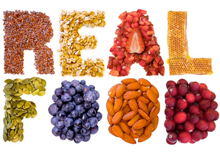 There will be a mixture of discussion and demos on what healthier alternative ingredients there are to use in place of processed packaged foods eg. boxed cereals / salt / sugar / dressings / dairy / wheat / gluten / biscuits / crackers. These foods often contain chemical additives (flavours, preservatives, colours, flavour enhancers, eg. MSG), various forms of sugar, cheap and inflammatory oils (eg. soya bean, canola oil, margarine), chlorine from bleaching (eg. salt), etc.
There are so many wonderful healthy alternatives available to us, so come along and learn what they are, where to get them and ways to use them in your kitchen and benefit you and your family's health. Included, will be making nutritious nut / seed milks at a fraction of the price of a purchased box of milk and way better for you, cooking perfect quinoa, different ways to get the benefits of chia seeds etc. Find out what to look out for on ingredient labels and how to make the better choices from what's sold on the supermarket shelf.
I will point out the nutrient dense whole foods available and how to incorporate them into your diet to gain the most from your meals nutritionally. A great opportunity to ask any questions you've had too. You will receive a handout with the recipes and information covered.
Coming soon. Enquiries: contact Wendy
Healthy Meals & Snacks over Summer
This 2 1/2 hour cooking class will be ideal for you, if you are wanting some inspiration for simple, healthy and tasty ideas to enjoy over the summer months - that will help you keep well, balance your blood sugar level, lose weight if you need to, improve energy levels and even sleep better, lower cholesterol levels, etc.
This class will help you to better understand how to keep your blood sugar steady and insulin levels down, while eating a nutritious, whole food diet to promote good 'insulin sensitivity' and a rejuvenating state of health.
This class will cover lots of ideas and suggestions to suit everyone, to keep up variety and interest in your food choices, to feel well and definitely not deprived!
Low carb, healthy fats and protein foods from whole foods is the way to go. No need to rely on processed packaged goods with questionable additives and low quality fillers.
Whether you are gluten and / or dairy free, or following a Paleo or vegetarian diet, this class will suit you.
The dishes made are not only really tasty, but definitely good for you, being nutrient dense (vitamins, minerals, fibre, healthy fats).
There will be discussions around the many food choices out there and you might discover some new ingredients to use in cooking. Bring your questions to ask.
All dishes will be dairy and gluten-free and you can enjoy sampling what's made.
All recipes will be supplied.
Enquiries: contact Wendy
The Optimum Health Weight Loss & Health Promotion Programme
This 8 week programme, is designed to initially give you regular support, while you learn more about food; making better food choices; how to improve your body's fat burning mechanisms and promote the important detox organs, so you keep well and have the know how to be able to keep the weight you've lost off and even lose any further excess weight if necessary, while the main focus is importantly about getting you healthy and feeling more youthful again.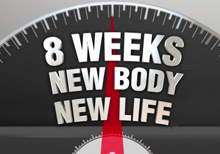 As part of the programme, you are invited to attend a helpful cooking class, prior to the course starting.
Kick those carb cravings and lose weight effortlessly - while eating 'real' healthy foods all day!
Boost your energy levels!
Improve grumbling health issues, like stiffness, aches and pains / headaches / PMS / menopausal symptoms / skin problems / sinus congestion etc.
Sleep better than you have in years
Improve your digestion, bowel function and nutrient absorption!
Identify and learn how to avoid food sensitivities wisely!
Transform your mood, motivation and memory!
Learn how to prevent diabetes and reduce your risk of heart disease!
Learn to make healthy food choices.
What's included in the Weight Loss and Health Promotion Programme?
FOUR 1.5 - 2 hour seminars (with mini cooking demo for your supper!) spread over 8 weeks. The fortnightly seminars will be held in Forrest Hill, North Shore. Wendy will share invaluable information with you at the seminars, to help you optimise your health and help you achieve your goals, taking your health to the next level. Wendy is also available for phone / email support during the programme to ensure you get the most from it and never feel stuck! Also included:
A 1.5 hr personal nutrition consultation before you start, to assess your individual health issues / needs, in order to fine tune the nutritional programme for your greatest benefit.
A 2.5 hour cooking class, to show you some meal and snack ideas to help you on your way (22nd February or 8th March) – see classes listed above.
A folder to file the information supplied, regarding the dietary and exercise guidelines and health information you need, to lose those kilos and feel fabulous.
Coming soon. Enquiries: contact Wendy
There will be limited places on this potentially life changing course, so don't miss out. If you're thinking about it, do get in touch with Wendy and ask your questions so you know whether this programme is for you or not.
For more information and bookings, please contact Wendy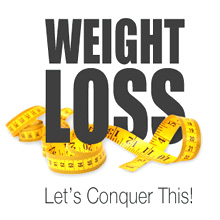 Testimonials from previous programmes
I attended one of Wendy Hamilton's Weight Loss and Health Promotion courses last year and am absolutely thrilled, as after keeping to her dietary recommendations, I have lost 10 kg. I have also been for a blood test and have had the best cholesterol result for years. My blood pressure count has also dropped to the best it has ever been and my doctor is absolutely thrilled with all the changes. I highly recommend anybody to go on one of her courses and stick with the regime that she suggests, as I know it has helped me tremendously. - Diane, Browns Bay
I went on the programme to lose 3kg and lost 7kg! What I learned from the course has beneficially impacted my eating habits and health and I kept my weight off . My whole family's diet and well being so improved as a result of the knowledge I gained. I just know that my health wouldn't have been as good as it is today, if I hadn't done Wendy's programme! - Linda, Warkworth
I lost 8kg without even trying, just by following Wendy's guidelines. The course was life changing to me. I learnt so much on such a wide variety of topics over the programme, most of which I have never forgotten. It definitely raised my awareness about food and I gained the knowledge to be able to make better choices on what I put in my body to keep my weight where I want it and to maintain good health. - Donna, Papakura
I thoroughly recommend anyone who is interested in eating healthy and losing weight to do the course with Wendy at Optimum Health. I thoroughly enjoyed learning not only what I should and should not be eating but also why. I have lost seven kilos without even trying and feel great and will continue to my goal weight. I have given up a lot of the wrong foods, but have not craved any of it. I wish I had known about this years ago. - Barbara, Mairangi Bay
Light Meals and Snacks for Weight Loss and Wellness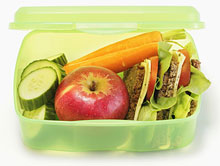 Put together for the 8 Week Weight Loss course - so course participants will have first priority to places in this class.
Ideas for easy breakfasts, lunches and light dinners
Learn how to prepare nutritious and tasty light meals and snacks, which are also great for helping to lose unwanted kilos.
Improve energy levels, support blood sugar levels and may help reduce inflammation in the body. Is ideal for those who want to promote wellness, lose weight, have blood sugar concerns, high cholesterol or Type II Diabetes.
All wheat-free, lactose-free and mostly gluten-free dishes. Discussion along the way on blood sugar control, good and bad fats to use, the best carbohydrates and proteins to use.
Healthy food facts and cooking tips discussed as we go along.
SAMPLE the dishes made on the day!
Enquires: contact Wendy
Individual Weight Loss Programme
There are so many potential factors as to why an individual gains unwanted kilos, despite their efforts to actually try and lose weight. I find it is essential to do a thorough overall assessment, looking at your current and past health issues, exactly what you are eating and drinking, your lifestyle, activity, emotional stressors, blood test results if you have any, etc.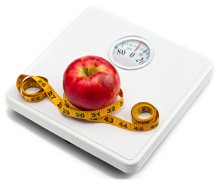 This review will reveal the main factors which are contributing to the body's metabolism being stuck in a fat storage mode and being unable to burn fat. According to my assessment I would then advise you on a weight loss programme of recommendations specifically for you.
I'd firstly like to suggest that you actually consider this change of diet and lifestyle, as a programme to regain good health ('optimum health' for you), as the long lasting weight loss will come hand in hand as your energy levels, metabolism, digestive system, immune system and endocrine (hormone) system, etc., all start to improve in their function.
Individual weight loss programmes can be arranged in person, by phone or by SKYPE. If you are in Auckland and see that my 8 week Optimum Health Weight Loss and Health Promotion Programme is coming up, then that might be just ideal for you, provided you can come to the seminars fortnightly on the North Shore.
Please contact me if you would like to discuss your situation and see which would be the best plan of action for YOU.
Wheat, Gluten & Dairy-free Cooking Class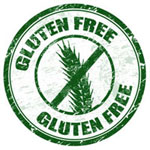 If you need to avoid some or all of these foods, this class is just what you need to make life easier!
You will be shown easy and tasty dishes for breakfasts, lunches, dinners and snacks.
The alternative ingredients available to use, will be demonstrated and discussed throughout.
After this class you wont feel stuck with what you can have. You will know what and how to meet your needs with a healthy choice.
Related information and recipes will be supplied. Ask all your questions and leave confident with what to avoid and what you can use.
Enjoy sampling all that's made through the morning!
Enquires:  contact Wendy
The viewing of the information on this website is for historic and educational purposes only and is not intended or implied to diagnose, treat, cure, or prevent any disease.